Subdivision
Subdivision of Land in the Regional District
The approving authority for all subdivisions within the Regional District is the Ministry of Transportation and Infrastructure (MoTI), therefore applications to subdivide property are submitted to the Ministry.  Click here for a link to MoTI's website.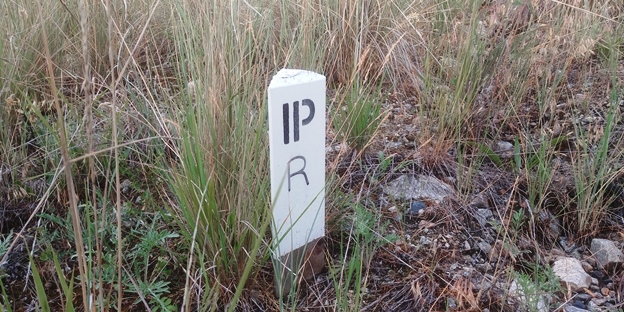 Review of Subdivision Referrals from MoTI
As part of the process of subdivision approval the Ministry sends referrals to a number of regulating agencies for comment, including the Regional District.  The Regional District will review a subdivision referral for compliance with the applicable Electoral Area Official Community Plan (OCP) Bylaw, Zoning Bylaws and Subdivision Servicing Bylaw. This includes, amongst other things, the following:
Official Community Plan Bylaw
Zoning Bylaw
Subdivision Servicing Bylaw
Development Cost Charges Bylaws

Land Use Designation

Hazard lands

Development Permit Areas:

Environmentally Sensitive
Hillside
Protection of Farming
Watercourse

Park Land Dedication

dedication of land; and/or
cash in-lieu of land.

minimum parcel size

minimum parcel width/depth

minimum useable area

setbacks from existing buildings

community sewer system

community water system

fire protection

road access

storm water management

electrical

street lighting

water connection:

sewer connection:
Subdivision Review Fees
The RDOS also requires the following fees as part of the assessment of a subdivision referral (NOTE: these fees are separate to any application fees that may be paid to MoTI.):
Creation of New Parcels
(fee simple or strata)

Boundary Adjustment
Review of Revised Plans
Application Extension

$400.00 (base fee)

+ $500.00 for each additional parcel to be created   

$600.00 (base fee)

+ $100 for each additional parcel to be adjusted in excess of two (2)

 $150.00 (base fee)

+ $500 for each additional parcel to be created that has not previously been reviewed

$150.00
Subdivision Review Requirements
In order to facilitate the review of a subdivision referral from MoTI, the RDOS requires the following:
a detailed plan of subdivision prepared by a British Columbia Land Surveyor (BCLS);
the certificate of title and any charges (i.e. covenants or right-of-ways); and

a digital file of the proposed subdivision plan prepared by a BC Land Surveyor in the form of a "shape", ".dwg" or similar Computer-Aided Design (CAD) format.
Additional information regarding referral requirements and the steps Regional District staff will following when processing a referral from the Ministry can be found at Schedule '10' of the RDOS Development Procedures Bylaw No. 2500, 2011.
Other Considerations
As many lands in the Regional District are within the Agricultural Land Reserve (ALR), approval from the Agricultural Land Commission (ALC) to subdivide may be required.  If ALC approval is required, an owner of land wishing to subdivide will be required to submit an application for subdivision approval to the ALC. Click here for a link to the ALC website. 
It is recommended that a property owner considering subdivision contact the Regional District's Planning Department to discuss their plans prior to submitting a subdivision application to the Ministry.  Staff can provide advice and inform property owners of any requirements the Regional District has for subdivision. 
For more general information, view our Subdivision Application Brochure.