Bob Coyne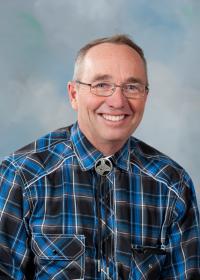 I was born in Princeton in 1953 and attended school there. After graduation, I worked as a mechanic, completing my apprenticeship in 1978. I then continued to work as a mechanic at the Similco Mine in Princeton until 1991, followed by a position with the Town of Princeton as a mechanic and welder. The position with the Town of Princeton included maintaining mobile equipment as well as the water and sewer systems. I obtained a Level II Water Operator designation and continued my work with the Town until 2014, when I retired.
I have been involved in community activities my entire life. I was a Boy Scout leader as a young man, and as my children grew older, my wife and I became involved in 4H and Highland Dance which took us across Canada to many competitions and events.
Currently, my wife and I do organic vegetable farming on our family farm just east of Princeton. My other passion in life is cross-country skiing. I am a member of the China Ridge Trails Ski Club and am very active in all club activities. In the winter months I teach kids how to ski and offer a family ski every Saturday.
Contact Information | Electoral Area News