George Bush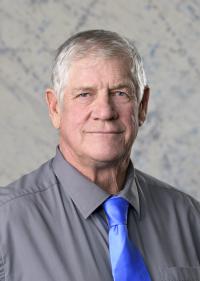 I was born in the old Penticton Hospital and raised in Cawston and have lived here for most of my life. After graduating at the Keremeos High School, I farmed with my brothers as Bush Bros. Farms. For over twenty years we grew fruit and vegetables, fed cattle, and operated a roadside market. During this time, for about eight years I was President of the BC Interior Vegetable Growers Ass
ociation, a director on the Fruitstand Association, a director on the Chamber of Commerce and also spent a couple of years on an Agricultural Advisory Panel for the Provincial Government representing the Interior vegetable growers. During the recession in the nineteen eighties I also started working for the school district for which after 22 years I recently retired from. During this time I spent eight years as President of the CUPE school employees Union for the Okanagan-Similkameen School District.
Some of
 my educational background after high school includes a two year Vocation Training Program in Agriculture, a Local Assistant to the Fire Commissioner Orientation Course, Union Courses in, Labor Law/Arbitration, Union Counselling, Media Relations, Parliamentary Procedures and Public Speaking.  I have enjoyed being very active in the community. I have been a member of the Cattlemen's Association, the Fruit Growers Association, the Sportsmen's Association, and the Cawston Hall Society. I served ten years on the Keremeos Volunteer Fire Department, with being two years as Treasurer, two years as Fire Chief, and Local Assistant to the Fire Commissioner. Presently I am Chairman of the Cawston Irrigation District and my eldest son and I farm 100 acres of hay land.
Our famil
y has lived here for over ninety years and I now have four children that live here and I care about the future of our community and the Similkameen Valley.
Contact Information | Electoral Area News