Riley Gettens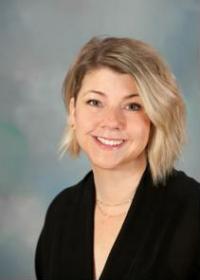 Director Gettens was acclaimed in October 2022 for her second term to serve the citizens of Electoral Area "F" (Greater West Bench, Rural Summerland, and Okanagan Lake West). Riley Gettens graduated from the University of Calgary in 1997 with a BA in Social Anthropology and a focus on international relations and business. Throughout her career, Riley has effectively advocated, worked for, and worked with local and provincial governments.
During her time as the Economic Development Consultant for the City of Penticton, she successfully advocated the Ministry of Social Development and Social Innovation for funding to help address a labour shortage in Penticton's industrial sector. She also initiated a project called 'Penticton Works' which won the Community Excellence Award in 2018 from Southern Interior Government Legislative Association.
Riley has managed a number of community projects throughout our region on behalf of the City of Penticton, as the Director of Marketing for the Downtown Penticton Association, and the Director for our local United Way. In addition to her role as the Director for the RDOS Electoral Area "F", Riley is the Recruitment and Community Engagement Lead for the Division of Family Practice in the South Okanagan Similkameen.
From 2011 to 2014, she was a member of the Community and Business Development Committee for the City of Penticton. In 2017 and 2018, Riley volunteered on Area "F" Official Community Plan Advisory Group for the RDOS. Since 2014, she has been on the steering committee for 100 Women Who Care which is part of the Community Foundation of the South Okanagan Similkameen.
Riley has been married to her husband, Grant, for more than 20 years and they have two sons, Chay and Jase. Her family has lived on the West Bench since 2007. Director Gettens maintains a community blog called OurAreaF.com. LinkedIn: https://www.linkedin.com/in/rileygettens/
Contact Information | Electoral Area News