Community Wildfire Protection Plan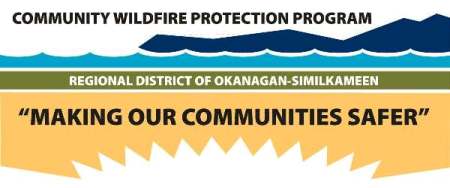 Hazardous forest fuel accumulations have become a growing concern and can contribute to severe wildfires. These wildfires can pose a risk to structures and human lives, impact wildlife populations and their habitat, damage soils, increase erosion, degrade water quality and contribute to short term air pollution.
As a result, the RDOS has engaged Valhalla Consulting to develop and manage the RDOS Wildfire Risk Reduction Program. This program is attempting to alleviate the interface wildfire risk to our communities. Interface wildfire risks are strongly related to site specific forest fuel loading within proximity to structures or proposed structures. The RDOS program is developing interface fuel management projects to clear forest fuels within the interface which will not only help to alleviate wildfire threat to interface areas but will also be beneficial to local vegetation and wildlife.
RDOS directors are working closely with Valhalla Consulting in their communities along with local authorities to ensure residents are notified of the potential fuel management treatment areas. There are approximately 2,000 wildfires in British Columbia each year. Of those, roughly half are person-caused, while the other half are lightning-caused. It is important for people to be diligent in helping to prevent wildfires.