Keremeos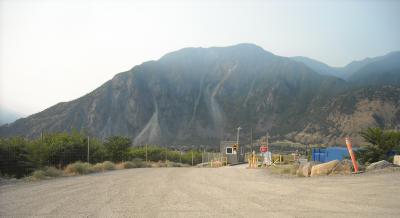 Transfer Station Information
Hours of Operation  
Regular Hours
OPEN Sundays from 10:00 a.m. - 4:00 p.m. 
SEASONALLY OPEN Wednesdays from 10:00 am - 4:00 p.m. (March to end of November)
CLOSED Wednesdays in December, January and February. 
Service Area
The Keremeos Landfill accepts waste and recycling only from the following areas:
Village of Keremeos
Electoral Area 'B' (Cawston)
Electoral Area 'G' (Hedley, Olalla)
Fees and Charges
Visa, Mastercard, Debit (Bank) Cards and Cash accepted. 
Regulations Bylaw: definitions/rules 
Landfill Fees and Charges Bylaw
Map
Off Keremeos Bypass Road on El Rancho Drive. Click here to view map.
Click here to view online map. 
Contact
E-mail: info@rdos.bc.ca
Phone: 250-499-5005
Fax: 250-499-5021
Contact 250-490-4129 or toll free 1-877-610-3737 for more information.
Before you go
Remember to tarp all loads or fees will be doubled.
Save money if your loads contain separated materials. Check Fees and Charges for items that can be recycled and what items are not allowed in the landfill.
The Keremeos Transfer Station is not an active landfill and can only take some materials. Check Fees and Charges above for materials that can be accepted.