Oliver
July 27, 2021 - Oliver Landfill is now Open regular hours. 
Used Motor Oil Only Received Tuesdays, Thursdays and Saturdays.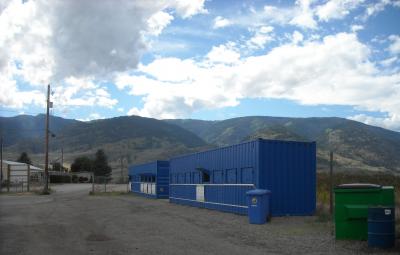 HOURS
SUMMER HOURS: March to end of November
Monday to Saturday: 10:00 am - 3:45 pm
WINTER HOURS: December, January, February
Monday to Friday: Noon - 3:45 pm; and
Saturday: 10:00 am - 3:45 pm
CLOSED Sundays, Statutory Holidays and Boxing Day
USED MOTOR OIL ONLY RECEIVED TUESDAY, THURSDAY, SATURDAY. LIMIT 20 LITRES PER DAY. PROPER CONTAINERS REQUIRED.  
FEES AND CHARGES
Visa, Mastercard and Debit (Bank) Cards accepted. Cash temporarily not accepted due to Covid 19 concerns. 
LOCATION
498 Saddle Ridge Rd, Oliver BC 
Click here to view map.
CONTACTS
E-mail: info@rdos.bc.ca
Phone: 250-498-3316
Fax: 250-498-2921
Please call the RDOS at 250-490-4129 or toll free 1-877-610-3737 for more information.
Before you go
Remember to tarp or secure all loads or fees will be doubled.
Save money by separating materials. Click in Fees and Charges above for items that can be recycled or composted.