Area F Recreation

Okanagan Lake West/Greater West Bench/Faulder
Walk and Talk, Stories, Sticks and Stones Program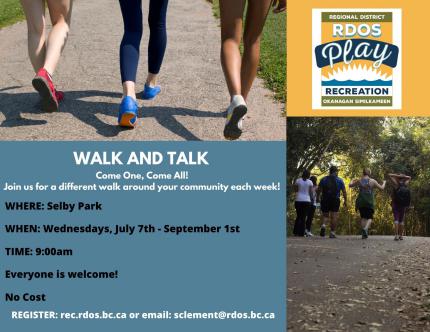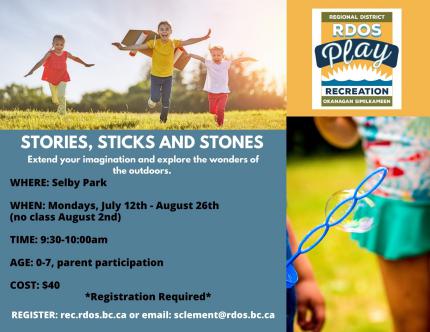 Welcome to Area "F" Parks & Recreation 
Online Registration: 
Facility Booking Request
Looking to book either Selby or Mariposa Park in West Bench? Please contact us 

BC Restart Plan
BC's Restart is a careful, four-step plan to bring B.C. back together. Starting May 25, we can gradually begin to restart our important social connections, businesses and activities. 
The RDOS would like the community to Stay Safe, Stay Connected and Stay Active. As the RDOS continues to monitor and adapt to guidelines associated with COVID measures, Parks and Recreation services are being reviewed and a re-opening plan has been developed.
Click this button to see more: