Subrina Monteith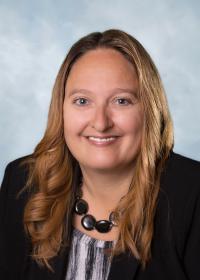 Subrina Anne (Herbst) Monteith was born in Medicine Hat, Alberta and raised on a family farm south of Etzikom. Subrina attended a small rural school until it was closed, forcing the family to relocate to Medicine Hat.  After some time, her parent's Frank and Melody Herbst and brother Dustin, relocated to Okanagan Falls in the 1980's to operate the Falls Jade Shop. The store was located on Main Street in what is now an antique store. Subrina attend Okanagan Falls Elementary school from grade 3 to 7, before moving to Oliver where she graduated from South Okanagan Secondary School in 1996. 
After graduation, Subrina moved back to Alberta before the call of the mountains returned her to Penticton, where she met her husband Gordon Monteith. 
Subrina and Gordon Monteith have lived in Kaleden since 2004, raising their three beautiful daughters; Saphyre, Jocelyn and Madalyn. Subrina is completing her Business Administration Degree in Human Resources with courses in political science, economics, project management and tourism. Subrina has worked in many industries including hospitality, tourism, administration and event coordination. As an event management business owner, she has worked with many local organizations and festivals.  
Some highlights include the Midnight Service event at Blasted Church, and Celebration of Crafts at the Penticton Trade and Convention Centre. Subrina and Gordon have coordinated the CCS BC 8 /9 Ball Championships at the Penticton Lakeside Resort since 2007. The event attracts hundreds of pool players to Penticton for a week of competitive matches on 40 pool tables.
Subrina is proud to give back to her community and has volunteered for several festivals and events. She is past vice chair of Penticton Peach Festival and has also volunteered with Heart and Stroke Foundation, BC Senior Games, Terry Fox Run and Girl Guides of Canada.
Subrina is an active volunteer in her own community including local events and organizations including the Kaleden Community Association and Kaleden Parks and Recreation.
Subrina is proud to be the first RDOS director of Area "I" which was created November 15, 2018.
Contact Information | Electoral Area News